The ggstats package provides suite of functions to plot regression model coefficients ("forest plots") using ggplot2..
The suite also includes new statistics to compute proportions, weighted mean and cross-tabulation statistics, as well as new geometries to add alternative background color to a plot.
The original versions of several functions were originally developed within the GGally package.
Plot model coefficients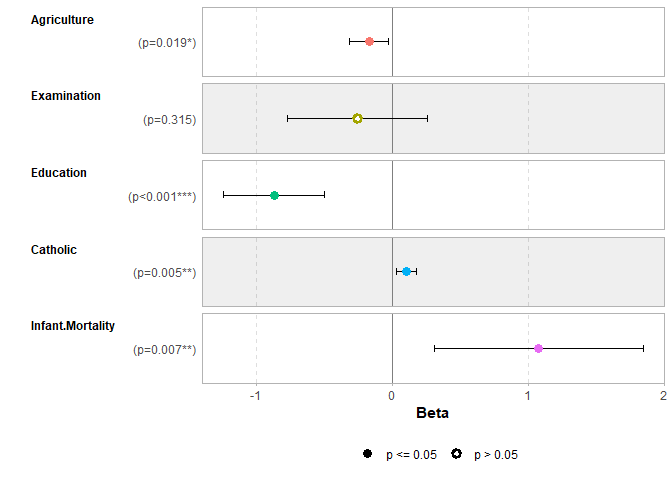 Comparing several models



mod2

 

<-

 step

(

mod1

, trace 

=

 

0

)




mod3

 

<-

 lm

(

Fertility

 

~

 

Agriculture

 

+

 

Education

 

*

 

Catholic

, data 

=

 

swiss

)




models

 

<-

 list

(


  

"Full model"

 

=

 

mod1

, 
  

"Simplified model"

 

=

 

mod2

, 
  

"With interaction"

 

=

 

mod3




)



ggcoef_compare

(

models

, type 

=

 

"faceted"

)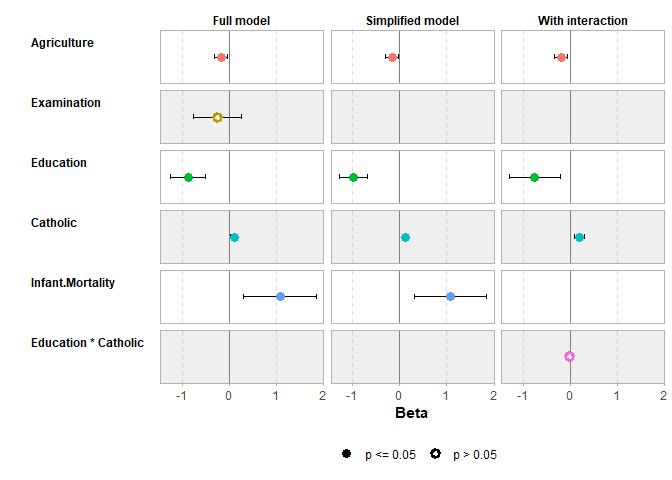 Compute custom proportions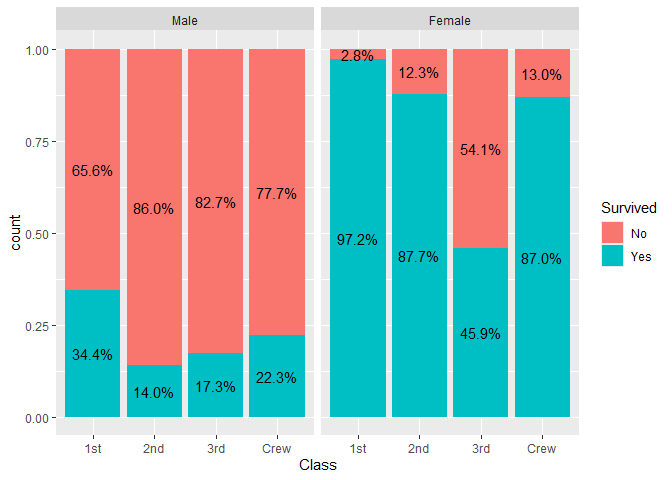 Compute weighted mean

data

(

tips

, package 

=

 

"reshape"

)


ggplot

(

tips

)

 

+


  aes

(

x 

=

 

day

, y 

=

 

total_bill

, fill 

=

 

sex

)

 

+


  stat_weighted_mean

(

geom 

=

 

"bar"

, position 

=

 

"dodge"

)

 

+


  ylab

(

"Mean total bill per day and sex"

)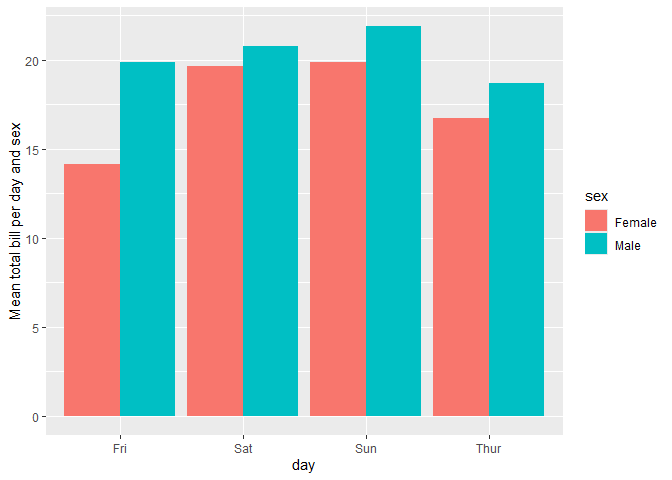 Compute cross-tabulation statistics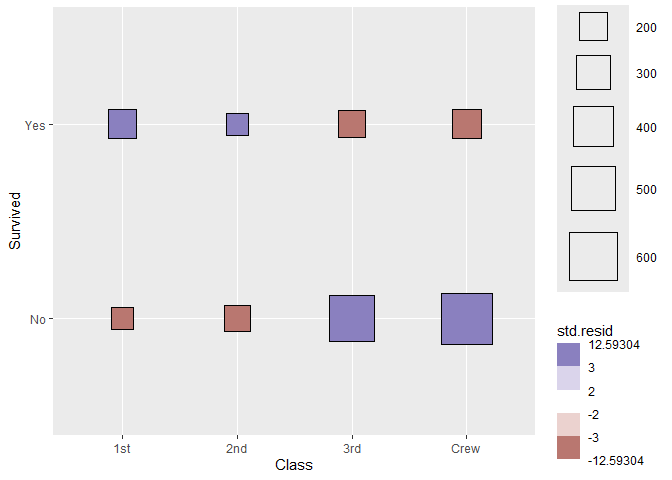 Plot survey objects taking into account weights

library

(

survey, quietly 

=

 

TRUE

)




#> 




#> Attachement du package : 'survey'




#> L'objet suivant est masqué depuis 'package:graphics':




#> 




#>     dotchart




dw

 

<-

 svydesign

(


  ids 

=

 

~

 

1

, 
  weights 

=

 

~

 

Freq

, 
  data 

=

 as.data.frame

(

Titanic

)




)


ggsurvey

(

dw

)

 

+


  aes

(

x 

=

 

Class

, fill 

=

 

Survived

)

 

+


  geom_bar

(

position 

=

 

"fill"

)

 

+


  ylab

(

"Weighted proportion of survivors"

)